Van's was a few minutes late for his dinner with Catherine. There had been a delay in his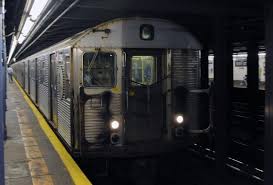 subway train as a result of some malfunction. For once in his life, Van thought to let her know he was going to be late. She said that was no problem – she'd already gotten a table and was looking at the menu. He rushed from the Borough Hall subway station, and arrived at the Queen, out of breath and perspiring. When he saw Catherine, he smiled, and reached to give her a hug. All of this behavior was so unlike him, that he even marveled at it. "Maybe Kitty is really having an effect on me – this kind of feels good. But let's not get carried away here – I'll probably still need Catherine's help with some elements of this piece, and I certainly have no intention of a long-term relationship. So I need to take it slow and easy."
Catherine indicated they had a special menu tonight, – some special day in Italy. A prix-fixe meal, including a carafe of wine, for $48 each. She thought the
lamb chop served to an adjoining table looked promising. Van loathed lamb – it's smell, taste and greasy feel on his tongue. "I think I'll stick to the veal – they do a nice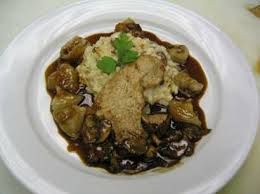 scallopini with eggplant with some risotto on the side. They ordered, enjoyed the wine and skipped dessert. Van was relieved, not relishing the idea of watching this overweight woman consuming a high-calorie Italian concoction. After two coffees, they agreed to take the subway and return to Van's apartment so he could look at the material Catherine had brought.
Van turned the key in the lock, and allowed Catherine to enter first. He was glad he'd spent the last few days cleaning up – the place looked halfway presentable. He took the leather binder from his desk, and sat in his chair, adjacent to his only other chair, a rather beat-up
green wing chair he'd salvaged from another apartment's discard. Catherine handed him the material, and to his surprise there were photographs of people he'd just interviewed, or was about to interview. There was the recent one of Mary Ann, as well as two versions of her as a younger, quite attractive woman. There was a picture of Jack Peters in his younger days – a far cry from his recent visage. More Moseley pictures – including one of him smiling and waving at the people outside the courtroom; and finally, one of a
young man in a wheelchair. "Who's this? One of Kitty's brothers? Van asked. "No – that's Michael Farrar. He has spina bifada, and has been in a wheelchair since the age of three," was Catherine's reply. Van was astounded. "Where did you get all this material?" Catherine smiled. I work for a tabloid – remember? The database has pictures going back to 1919. My specialty is cataloging and retrieving photos. So it wasn't difficult at all.
Van showed Catherine the material he'd written thus far, with the revelations shared by the people he'd interviewed. He'd been careful in his phrasing, using the most objective, yet telling words possible. Catherine read the piece and said, "I think there's something missing. Did you say you were planning to speak with Michael Farrar? Van replied, "Yes. I think that will either validate or dispel the information Moseley gave me. Sophia was the last person with her before she died. Sophia's dead, so Michael is my only hope. One of my source material pieces indicated he was very close to Sophia, so it's more than likely she talked with him afterward. I know it's second hand, but it's better than nothing. Don't you think?" Catherine agreed.
Van and Catherine spent the next three hours going over the material Van had written, polishing here, deleting some sentences when he'd let his emotions get the best of him. By 11 PM, both were satisfied that, with the addition of an ending – to be supplied by Michael Farrar – the piece was done. Catherine looked at her watch. "Oh, my God – I didn't realize it was so late. I'll have to call a cab to get home. I don't trust the subway at this hour – seems like that's when all the
loonies like to ride." On a total impulse, Van reached over and kissed Catherine. He thought to himself, she smells good, it's late, she's helped me with the article – I'm feeling really good – why not have a tumble with the fat girl?" They kissed for a few more minutes, and then Van suggested they retreat to the bedroom. Again, he was glad he'd cleaned up – he'd actually made the bed that morning. They rolled around on the bed for a while, and then made love. She was so sweet and enthusiastic – Van was actually having a good time, as opposed to the wrestling match for control of the orgasm he'd always experienced with Sarah. They both slept, and in the morning, when Van awoke, she was gone. She'd left a note on the kitchen table – "Last night was wonderful – I can't wait to see you again!" The line in the
exclamation mark was shaped like a heart. Van groaned, thinking to himself, "Dammit – that was stupid. Now I'm going to have to figure out how to let her down easy when the time comes – that'll be a first for me. They usually all leave me first."
Van fixed his usual breakfast, and then set out to talk with Michael Farrar. Van knew he was still living in the same apartment – across the hall from Mary Ann and Kitty's. Van knocked on the door & an older version of the man in the picture answered. "Michael Farrar? "Yes, I'm Michael. Have you come to talk with me about Kitty and my grandmother? Mary Ann told me to expect you." Van nodded, and said, "May I come in?" Michael moved the wheelchair out of the way, and Van entered the apartment. It had been modified to accommodate his chair, and was tidy and pleasant. "You have a nice place here, Michael. May I call you Michael?" By now the man had closed the door and moved the chair over so he'd be directly across from Van, who'd sat down the only place available – a small
loveseat. "I don't get many visitors," said Michael. Van opened the leather binder and took out his prepared questions. He said, "Michael, I know you were just a kid when Kitty was murdered. But I'd hoped your grandmother, the last person to see her alive, may have shared some of what happened with you. Is it possible that she did?
Michael began to speak. "I was born with a severe case of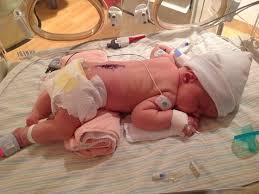 spina bifida. As a result, my mother abandoned me at the hospital. Sophia was a volunteer there – in the nursery. She took care of me until I could leave the hospital – about a year. I would have gone to a nursing home if she hadn't taken me in. She adopted me when I was three. Sophia was the kindest person that ever walked the earth. She sort of adopted Kitty and Mary Ann, just like she adopted me. She'd cook a big vat of her special spaghetti
bolognese sauce, and share it with them. They loved her cooking, and Kitty was … not well for much of that last year. I'm sure Mary Ann explained all that to you. We were all very close. Mary Ann and Kitty would take me to the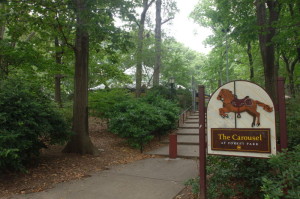 park, and sometimes to the movies. We were really happy.
That night, Sophia heard the screams. When she realized it was Kitty, screaming for help, she told me to stay put. She went downstairs and found her, barely conscious and clearly near death. All Sophia could do was hold her, saying the police have been called, just hold on, hold on. Sophia told me they talked about God, heaven, sin and forgiveness. Sophia was a Catholic, like Kitty was before … the operation … but Sophia didn't believe everything they taught. She told Kitty that her God was all forgiving, and no matter what Kitty'd done, she would enter blameless into heaven. Kitty wanted to believe that, but wasn't so sure. Sophia told her about how she'd lost a baby when she was about Kitty's age. It happened when Sophia was still in Italy. She was doing laundry outside – in a big
vat with scalding hot water. The toddler fell into the vat when Sophia had turned around to get another piece of laundry. The baby died three days later – a brutal, terrible death. Sophia said she wanted to die, because she didn't keep it from happening. But she told Kitty what she always told me: when she held that dead child in her arms, she asked God to take him and keep him safe and away from any more pain, because he'd suffered so those three days. Sophia was sure all babies go to heaven, so Kitty should not worry – forget about what the priests tell you about original sin. She said she knew in her heart that the baby Kitty aborted was in heaven, and was safe from harm and pain.
When Kitty died, Sophia said she felt her spirit lift up from her body and rise up to heaven. Much later, just before Sophia died at Queen's Hospital Center, she was talking to Kitty. She said Kitty was kneeling next to her bed. Kitty was telling her how beautiful
heaven is, and how Sophia was right – you are safe from harm and pain. Michael said, "I'm counting on that when it's my time to go."
Van found himself with tears in his eyes. Genuine, heartfelt tears. But then he realized what Michael said. "Michael, you said when Sophia was holding Kitty, she told her the police had been called. Did Sophia call before she left the apartment?" Michael put his head down, and twisted his hands together. "No, she told me to call. I got the operator and she put me through to the precinct station. I talked with the beat cop on duty that night – Pete Grabowski. I told him exactly what had happened. But when I was finished telling him, he laughed at me. He said, "Children shouldn't be calling the cops and playing pranks. I tried to tell him it was real – but I was all by myself and he didn't believe me."
Michael sat quietly for a moment, wrestling with the memory. "Mr. Collins, do you know the translation of the name Grabowski? It's gravedigger. You know, I think we all dug Kitty's grave that night. I couldn't make the police understand it was a real emergency. They didn't come. My grandmother couldn't stop the bleeding. Mary Ann went bowling that night – we all killed Kitty. And none of us will ever be able to atone for that sin. None of us … ever."
Van rose and went over to Michael in his chair. He took his hand, and held it for a moment. He said, "Michael, you did what you could. All of you did what you could. I can't say I understand it, but I know you did your best. And that's about all any of us can do." Michael nodded, his head still downcast. "I wish I could bring myself to believe that."
When he left Michael, Van thanked him for sharing his story. He went home and put the finishing touches on the story he and Catherine had carefully worked out. The last section that came from Michael was the crowning touch. He submitted it to Melissa and waited three days. When she called, it was to tell him that the editor had decided Who Killed Kitty Genovese would go in the November issue. When Van asked if he'd misunderstood the deadline, Melissa laughed softly. "No – it's because we want to do some advance publicity work on the story – because it's so good. We believe the November edition will be a sellout – because of your work. Chris said he was going to submit it for Pulitzer consideration. Well done, Van. I knew you could do it. Do you want to come pick up your check? Chris authorized me to pay you $3,500 for it."
But it was a much subdued Van who responded. "No – go ahead and mail it. I'm good."