There is a wisdom that is woe; but there is a woe that is madness
― Herman Melville, Moby-Dick; or, The Whale
The next morning,
Dr. Arocha was making her rounds at Mercy. Cecilia did her best to look and act as normal as possible. Dr. Arocha said, "Cecilia, you're looking much better today, compared to yesterday."
Cecilia replied, "I had a really good night's sleep. But doctor, I have to confess that I really am not OK. I do need some additional help regaining my equilibrium after my injury."
Dr. Arocha was taken aback by Cecilia's statement. "Generally, my patients are in total denial of their symptoms. But you appear to be embracing the idea of getting help. Is that correct?"
Cecilia nodded, and said, "Yes. I believe I need additional help. But I don't believe staying here in Miami with my mother is a good idea. She doesn't understand what I'm going through, and I find myself becoming too short-tempered, and then losing control. That is what happened with her and the
dog."
Dr. Arocha said, "I see. If I'm understanding you properly, you seem to know where you should go. Am I right about that?"
Cecilia smiled, and said, "You are a very intuitive woman, Dr. Arocha. Yes, I believe the psychiatrist at
New York Presbyterian hospital did a lot of good for me when I was struggling, immediately after my head trauma and surgery there. Would it be possible for me to be admitted to their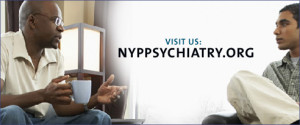 psych unit, at least for some initial period of evaluation and treatment?"
Dr. Arocha's eyes flew open. "You know, for a person suffering from emotional illness, you seem very lucid and thoughtful. That is good to hear. I will be happy to contact this doctor and make the arrangements for you. Can you tell me his name?"
Cecilia thought, but could not remember the psychiatrist's name. "I'm confident if your staff contacts Dr. Lin's nurse, she can give you that name. He did a wonderful job when I was in much more distress than I am now."
Dr. Arocha noted the information on Cecilia's chart. She said, "Go ahead and start getting dressed. We'll release you to go home, and tomorrow you can travel to New York, assuming the psychiatrist there is willing to take you on as a patient."
Cecilia said, "Thank you doctor."
Dr. Arocha left the room. Cecilia carefully rose from the bed to avoid the dizziness she'd previously experienced. As she put her street clothes on, she thought to herself
"Ishmael will never think to look for me back at NYP – and I'll be locked in and supervised. Nothing can happen to me there."
_______________________________
The faculty discipline committee has gathered in President Alfieri's office at the
University of Miami. They are struggling with how to evaluate one of their faculty, guilty of serious misconduct. The
President was a law professor before being named President of the University, with a specialty in ethics, so he wants to be very careful in ensuring this process is carried out properly.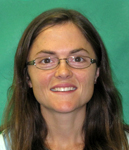 Dr. Howar, head of the Mathematics Department, presents the case. "Dr. Paul Fitzgerald, Professor of Mathematics, has been accused of sexual harassment by one of his students, Miss H. It is alleged that Professor Fitzgerald developed an obsession with Miss H, while she was a student in his Advanced Calculus class. On the evening of the 5th of last month, Dr. Fitzgerald went to the home Miss H shares with three roommates, one female and two males. He approached Miss H, and told her that he was in love with her. According to Miss H, his exact words were, "I am obsessed with you, and we belong together forever." Miss H indicated she had never initiated any reciprocal behavior toward the professor." Professor Fitzgerald initiated physical contact with Miss H, attempting to hold and kiss her. Miss H rebuffed his efforts, and one of her male roommates had to physically restrain Professor Fitzgerald from further contact. The young man threatened to call the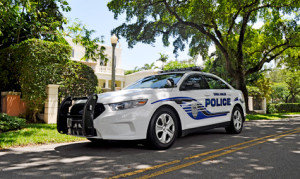 police if Professor Fitzgerald did not leave. After that, the Professor left the house." Dr. Howar stopped reading her prepared statement, and took a sip of water from the glass on the conference room table.
Professor Howar continued. "Professor Fitzgerald has been with the University for eight years. Because of his genius and level of contribution to the field of mathematics, he was granted full professor status at the age of 25. Paul has been a brilliant researcher and excellent teacher over that 8 year period. His current project is an attempt to solve the
Riemann hypothesis, considered by most to be the most difficult math problem in the world today. Many describe it as the
'great white whale' of mathematics. Notwithstanding those facts, and despite the fact that this is the first instance of any misconduct on his part, the faculty of the Mathematics Department is concerned about Dr. Fitzgerald's behavior. Given the nature of this current action and its impact on this student, the disciplinary subcommittee in the Mathematics Department recommends that the University cancel the professor's contract and terminate his employment." Dr. Howar sat down in her chair, next to President Alfieri.
The President said, "I don't have to remind this committee of the legal liability inherent in Dr. Fitzgerald's actions, liability that would fall not only on him but also on the University. There have been unsubstantiated rumors that Dr. Fitzgerald has not been well lately. One of his colleagues – who has chosen to remain anonymous – has suggested that Dr. Fitzgerald had a sort of mental breakdown, shortly before this incident occurred. It was suggested that his involvement with trying to prove the Riemann hypothesis has led the professor to neglect his physical and emotional health. He is divorced, with one child,
Emily, who lives with her mother in Jupiter, Florida. I know Miss H – Harper – well. Her father and I were colleagues teaching at the law faculty, and I've known her since she was quite young. She is beautiful, brilliant and prone to flirtation and teasing. Nonetheless, I expect faculty at this university to behave with the highest level of ethics and decorum. Professor Fitzgerald has violated those standards, and according to the University's charter, Section 6, paragraph 3.1, this committee is fully within its rights to terminate his contract for cause. He may sue the University, but case law is on our side in this sort of situation. Are there any questions?
One committee member from the English department spoke up. "Is Professor Fitzgerald available to offer up any defenses?"
President Alfieri replied, "On his return to his home on
Navarre Way after the incident with Harper, Professor Fitzgerald drove at an excessive rate of speed and
crashed, hitting a tree. He is currently in
Mercy Hospital, undergoing treatment for head trauma, as well as a broken femur and ankle. I understand he will be undergoing months of physical therapy in order to recover his mobility as well as mental function. But Professor Howar and I did not want to wait until Dr. Fitzgerald recovered to clarify his status. The potential for liability is too great. Any other questions? If not, may we have a vote?"
The disciplinary committee voted 8 to 1 to terminate Dr. Fitzgerald's contract. The only 'no' vote came from the committee member from the English department. He was heard to say, "I don't know why this can't wait until Paul has a chance to defend himself. It would appear we're more concerned about getting sued than Paul's health and well being. That should be a lesson to us all, don't you think?"