In an instant's compass, great hearts sometimes condense to one deep pang, the sum total of those shallow pains kindly diffused through feebler men's whole lives
― Herman Melville, Moby Dick
"What is it about
this particular location that causes so many people to do this?"
His partner responded, "Well, the fact that that hospital there has a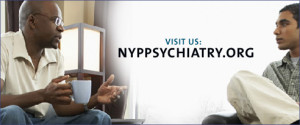 psych ward might have something to do with it, dontcha think?"
The two cops bantered back and forth as the paramedics carefully removed the body from atop the parked car.
"Remember that
picture – ya know, that famous black & white photo of the woman that jumped here? I think it's from like the 50's. Saw it when I was a kid. That's when it started."
His partner looked at him with a hint of disgust.
"OK, could you let that go, please, and hurry up entering that report into the Ppod. We need to get back to the precinct so I can use the can."
"Go inside the building – right there. Probably a bathroom on the first floor."
"No thanks – too many crazies in there – don't want to get grabbed from behind and
strangled in there. You got your stories – I got mine."
"Shame about the guy, though. His doc probably thought he was gettin' better. Think he did it from a window?"
His partner replied, "No – don't see any
curtains flappin'. Probably the roof. Ten stories is a long way to fall. I bet every bone in his body is smashed. But look-he managed to hold on to some
books all the way down, and even after he hit the car."
He looked over at Paul's crushed body. The look on his face was at once serene and excited. It appeared he welcomed death – or wherever he thought he was going when he jumped. The cop finished up entering his report, and the two officers drove away, right behind the
coroner's van. Javier had long since gone back into the building, shaking his head in dismay and disbelief. He hated losing any patient, but in particular this one. Paul was special, and Javier really thought he was getting better before this last setback. Javier chastized himself for leaving Paul alone after they'd returned from
Bellevue.
____________________________
Six months later.
Emily Fitzgerald is sitting before the probate attorney, going over the will that left everything to her. There are millions of dollars in bank accounts, brokerage accounts, trust accounts, art and coins, all carefully bought and managed for Paul by his brother, Emily's uncle. Emily is now a wealthy woman. But the strangest asset of all were three notebooks. The writing in all of them was the same – the peculiar, slanted scrawl of her father's.
The attorney put all the documents in a
red binder, and handed them to Emily.
"Congratulations, young lady. You're now a very wealthy individual. Your uncle did a marvelous job managing his brother's estate. Couldn't have done a better job myself."
Emily replied, "Yes, it's wonderful that my uncle took such good care of his brother. But my father's life was anything but pleasant, even with all those assets. He suffered terribly at the end from mental illness. His doctor characterized it as the most serious case of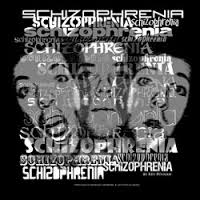 schizophrenia he'd yet encountered. He said near the end, he lived in a near constant state of illusion – that his
hallucinations, both visual and auditory, had essentially taken over his life. I wish I could have helped him somehow."
The attorney nodded. "Maybe there's some insight into his illness in those notebooks there." The attorney pointed at the
three books, cradled in Emily's arms.
"Yes, maybe. Well, thank you for taking care of the estate. I really appreciate it."
The attorney replied, "It was quite well laid out – no difficulties at all. Your uncle asked me to send my bill to him."
Emily nodded and left the office. She took the 2:10 Delta flight back to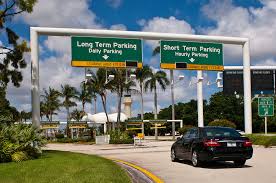 West Palm Beach, and returned to her mother's home – a
five acre mini-farm in an area on the fringe of Jupiter still not fully developed, although the real estate was worth a fortune now. Developers were always coming by, interested in purchasing it to divide up into what they call estate homes. Her mother refused to sell, vowing to live there until she died and her ashes were scattered over the
manure pile.
Emily went into her room, an annex to the main house. She put down her
backpack, and changed into lighter clothes, since even though it was winter, the temperature outside was 82 degrees. She put on her flip flops, and went out to a lounge chair beside the pool. She took all three notebooks with her. It took the better part of four hours to get through all three notebooks. She'd left her reading, only to pee once and get a glass of lemonade from the kitchen. When she'd finished reading the last one, she burst into tears.
The first
notebook contained what at first appeared to be a piece of fiction about a woman living in Miami, and traveling to Cuba, Russia, Washington, and New York on various missions designed to address a world crisis. The second
notebook picked up where the first one left off, but this time the woman was engaged in a game with international hackers with serious implications for the world. The
third notebook helped Emily understand the other two. It became clear to her that her father's doctor was wrong about the time frame for her father's hallucinatory life. It had apparently been going on for at least 18 months prior to his death. Notebook 3 captured her father's obsessions: with the Riemann Hypothesis, a student, the
book Moby Dick, and then with a
female hallucination. The stories in notebooks 1 and 2 were written about the people that comprised her father's illusory life. She was happily surprised to find
herself included throughout the narrative. Her father portrayed her when she was much younger, and as a calm and sensible help-mate to his imaginary woman friend. Her tears were shed upon realizing how much her father loved her.
For months, the notebooks sat on the desk in her room, while Emily grieved the loss of her father. Then she decided that getting the notebooks published might be of some benefit, not only to herself but to others struggling with the same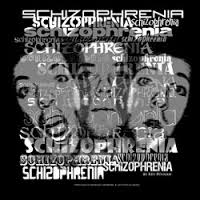 mental illness that killed her father. Emily contacted her friend, a
literary agent in Miami, and then transmitted the contents of the notebooks to her via insta-scan. Six weeks later, the agent contacted her and said two publishing houses were interested in putting the notebooks into a three-book series and publishing them. The agent had negotiated not only the book rights, but the film rights as well. She told Emily the fees would run into the six figures. Emily was less concerned about the financial reward as she was the fact that her father's legacy would appear in print and maybe someday on the screen.
_________________________
Three years have passed. The notebooks' contents were published; they were titled The Matryoshka Series and all three came out at the same time. Even with a slow start, the books had sold in the millions each. A director, Magnus Nolan, son of
Christopher Nolan, took on the project of bringing the three books to the screen. Following in his father's footsteps, Magnus directed projects too difficult for most directors – complex stories that had interwoven, nested plots. He had his father's ability to portray them in film, being faithful to the source material but clear and beautiful to the viewer. The film had come out at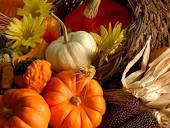 Thanksgiving to really good reviews. There was talk of awards for Magnus' work.
Three months later, the film was up against some tough competition for Best Picture and Best Director. The other films were about space exploration, a fairy tale, retold with super-CGI, a comic book character and another about a country-western singer fallen on hard times. Magnus' invited Emily to the awards ceremony in Los Angeles. Emily sat between Magnus' wife Fiona and the
woman who portrayed Cecilia in the film, who was also nominated. Emily was amazed and astounded at the path her father's work had followed, that resulted in her sitting in this auditorium, waiting to see the outcome of this perennial awards ceremony.
When the announcements were all through, the film had racked up six Oscars: best adapted screenplay, best supporting actor for the actor playing Ishmael, best actress for the actress playing Cecilia, best actor for Paul's interpreter, best picture and best director. When Magnus rose to accept the award, he looked directly at Emily.
"I accept this award on behalf of
Emily Fitzgerald, the woman with the courage to see her father's work come to life in print and now on film. But I especially dedicate the film to Paul Fitzgerald himself. Paul died in search of his
Great White Whale, and lost his sanity somewhere enroute. His is a story of courage and love."
____________________
In the heavens, a
star burns brightly in the night sky. A small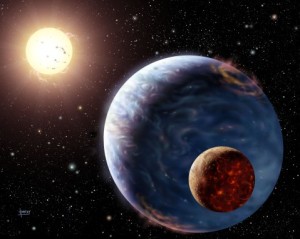 planet revolves around that star, infused with a new life thanks to three individuals' work on earth. The atmosphere has been restored, as a product of the collaboration of three colleagues and friends, all captured in a
notebook Ishmael brought back with him. It's the dawn of a new day for life on Essex. And every morning of that new day, Ishmael feels compelled to say: "And I only am escaped alone to tell thee. Call me
Ishmael."